Richard Dawkins is coming to Raleigh, North Carolina on the evening of April 11, 2014, for one night only to have dinner with a small group of very special supporters.
Here is your chance to be one of the few.
Join Richard at one of Raleigh's great restaurants for an intimate dinner with a small group of Dawkins fans, followers, and visionaries like you.
Spend Friday, April 11th, dining and conversing personally and at length with the man called by Prospect Magazine "…the world's greatest thinker".
This is your opportunity to ask any question, pose any idea, and dine elegantly in the center of world thought for just one night.
Dinners in Boston, MA, and Austin, TX, are sold out. Buy your ticket to dinner in Raleigh before they sell out again.
Proceeds go to the Richard Dawkins Foundation for Reason and Science. $900 of your gift is tax deductible.
Location: Raleigh, NC (Exact location to be emailed to paid attendees only)
Cost: $1,000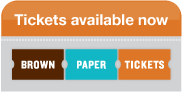 Written By: RDFRS